FuDog Group, Are You Ready for AI?
Get Simplified AI Strategies and Access to 25 Years of AI Experience
Join the exclusive AI Business VIP Club and see where AI is going with access to real experts that develop AI technology. Get concise training, quarterly reports, and monthly group calls for busy business owners and managers.
Access to AI Experts
Get expert advice when you need it by leveraging Joe Papa's AI expertise and network of AI experts. With over 25 years of experience in AI R&D and business, Joe gives you an inside look from someone who develops AI technology.
Consolidated AI Training
Learn about AI and the latest trends without spending a lot of time researching or reading news. We consolidate the most important trends into simple reports and short video training. No fluff. No B.S. Just the information you need to know.
Latest AI Trends
AI moves fast, but who has the time to stay updated with all the latest changes? Stay current and get the latest product announcements and research trends in easy-to-read reports, short trainings, and live Q&A sessions. 
FuDog Exclusive!
Be one of the next 10 people to join AI Business VIP Club and Joe Papa will speak at your event for free.
Just pay travel expenses and book within the next year.
"We do a lot of live events, and Joe Papa set a new record! We had over 20,160 people registered for his one hour talk. If you're looking for an AI expert speaker who can educate, inspire, and captivate your audience, Joe Papa is your best bet. "
Sarah DeSouza
Events Manager, DeepLearning.AI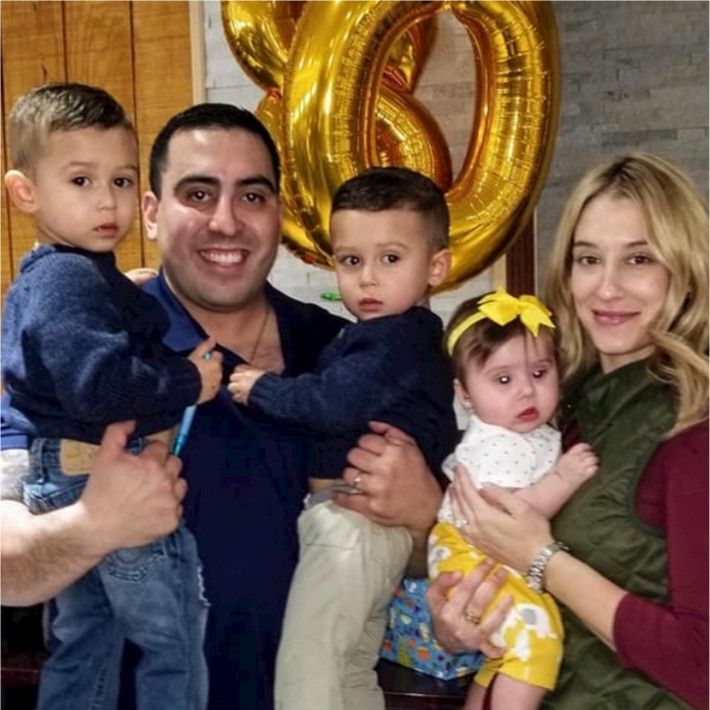 "Joe's one of the smartest guys I know in AI and business. If you're wondering how to navigate this new AI world, he'll explain it in a way you can understand.
Ramiro Reyes
Owner, NJ Pipe Doctor
Join the AI Business VIP Club and Get Everything You Need to Stay on Top of AI
Your AI Business VIP Club membership includes:
Weekly Training & "Ask Me Anything" Group Calls:

Access a leading AI expert and discuss your thoughts. Got a particular problem you're trying to solve? Want to get an expert opinion on a new topic?  Joe will answer AI questions on a monthly live Zoom call. If you cannot attend, watch the recordings and see what other businesses are asking.

Monthly "Get the AI Edge" Live Training:

 

Don't waste time vetting new technology. 

Learn how we use over 20 AI tools and infuse AI into our processes and systems, and how you can too.

 

AI Training Shorts: 

These short 5-10 min videos highlight a new AI strategy, tool, or use case. Get consolidated information and expand your awareness of AI.

Quarterly "Latest in AI" Report:

 

Read this concise summary of the latest AI advances on-the-go and learn how they can affect your business.  
Access to Joe's Network of AI Experts: Get exclusive interviews with top AI experts in the fields of Sales, Marketing, Operations, Recruiting, Software, and more. 
Access to other businesses using AI: Learn how other companies are using AI to scale profits, eliminate mundane tasks, and move faster in the new AI world.
Bonus #1: AI for Business Mastery Course ($3,995 value): Get access to our most popular training program and learn AI from the inside out. You'll have a complete understanding of what AI is, how it works, and how to use it in your business.
Bonus #2: "Add a Partner" VIP Club Membership ($4,995 value): When you join, you can add a business partner or team member to the club at no additional cost. Discuss AI training, delegate implementation, and expand your business's strategic AI advantage.
Bonus #3 - FUDOG EXCLUSIVE!: Joe Papa will speak at your event ($5,000 value): When you pay in full.

Limited to next 10 members only

. Just pay travel expenses.
Apply Now!
Become an AI Business VIP Club Member
Membership is limited. Please complete the form below to apply to the club.  Click Submit Application to get pricing and instructions for the next step.